August 2004 - Twenty years after his death, the genius of Tommy Cooper has been recognised with a Reader's Digest poll naming him the funniest British comedian of all time. Beating off competition from more recent performers such as Peter Kay and Billy Connolly - second and third respectively - Tommy notched up an impressive 10 per cent of the votes.

​Tommy finished top of a league of other comic giants such as Morecambe and Wise (4th), Bob Monkhouse (5th) and Liverpools very own Ken Dodd (6th) - Although one of Tommys heroes, Stan Laurel, was voted in at the absolutely unbelievable position of twenty-nine!!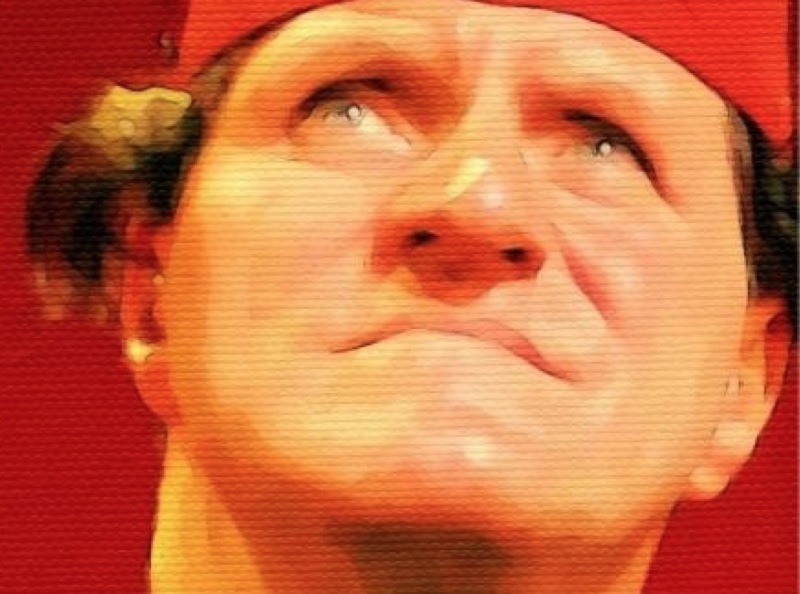 Top 30 Funniest Brits​​​​​

1. Tommy Cooper 
2. Peter Kay 
3. Billy Connolly 
4. Morecambe and Wise
5. Bob Monkhouse
6. Ken Dodd
7. Roy 'Chubby' Brown 
8. = Norman Wisdom 
8. = Les Dawson 
10. Lee Evans 
11. = David Jason 
11. = Dawn French 
13. = Jim Davidson 
13. = Rowan Atkinson 
15. Benny Hill
16. Jasper Carrott 
17. Lenny Henry 
18. Spike Milligan 
19. John Cleese 
20. = Eddie Izzard 
20. = Freddie Starr 
21. = Victoria Wood
21. = Frankie Howerd
23. = Tony Hancock
23. = Ricky Gervais
25. Charlie Chaplin
26. Graham Norton
27. = Frank Skinner
27. = Jo Brand
29. = Bernard Manning
29. = Stan Laurel

Simon Hemelryk of Reader's Digest, which conducted the poll for its September issue said, 'Comedy fashions come and go - but as far as the British public is concerned, you obviously can't beat Tommy Cooper's classic one-liners. For him to still be so popular, even among younger voters who were kids when he died, is incredible.''​​

Two decades after his death, Tommy is still seen by young and old as the man who has made us laugh the most.

Tommy topped the poll among the over-55s, claiming 14 per cent of the votes, but even the under-35s placed him fifth.

Fellow stand-up comedian Bernard Manning gives his opinion on what makes Tommy so popular:​​​​​

Have you heard the one about two aerials who meet on a roof, fall in love and get married? The ceremony was brilliant but the reception was rubbish.

What do you give a cannibal who is late for dinner? The cold shoulder.

These were the sort of gags that made Tommy Cooper so loved by the British public. Indeed, exactly 20 years after his death, he has been voted the funniest-ever comic in a Reader's Digest poll.


I might disagree with some of the other views in this survey: why were so many great names ignored, such as Tony Hancock, The Two Ronnies and Peter Cook?  And I cannot understand the inclusion of so-called 'alternative' stars such as Eddie Izzard, who is about as funny as a hole in a rubber dinghy, or Dawn French, who goes on regular campaigning jaunts with hubby Lenny Henry to Africa to show the locals how to survive on ten square meals a day.    


But I cannot dispute the decision to put Tommy Cooper at number one. He was a unique talent, with a natural gift for making people laugh.  He could reduce a room to hysteria simply by standing up. With his 6ft 4in figure and size 13 feet, he was physically hilarious. He had a comedian's face, with wild, incomprehending eyes and mobile jaw.


His famous Egyptian fez only added to the innate humour of his look. But none of this would have mattered without his unparalled comic ability. He had the two great skills that cannot be taught: timing and rapport with the punters. From anyone else, many of his one-liners might have seemed childishly simple, such as this one: 'My friend drowned in a bowl of muesli. He was pulled in by a strong currant,' or: 'I went to buy some camouflage trousers the other day, but couldn't find any.' But when invested with Tommy's brilliant delivery and instinctive understanding of his audience, they suddenly became brilliant comic gems.

I saw Tommy work all over the country, from northern clubs to West End theatres, and never once did he fail to have the crowd in his hands the moment he appeared on stage.​


Sometimes people were laughing before he had even opened his mouth. His spontaneity was infectious. And the way he always made such a deliberate hash of his magic tricks only added to the electricity of his performances.


Tommy was a bright man, who never patronised his audience. With his intelligence he was in the tradition of the great American comics like George Burns or Jack Benny.


I remember on one occasion he was honoured by the Variety Club with a lunch to celebrate more than 30 years in showbusiness. There were about 400 guests and just as he stood to speak, every one of them donned an Egyptian fez. Right on cue, Tommy pulled out a battered fisherman's hat from his pocket and plonked it on his head. The whole room, of course, dissolved with laughter.


Another part of his appeal was his classlessness: he was as popular with the Royal Family as he was on the workingmen's club circuit. He once made the Queen grin by having the cheek to ask for her Cup Final tickets.​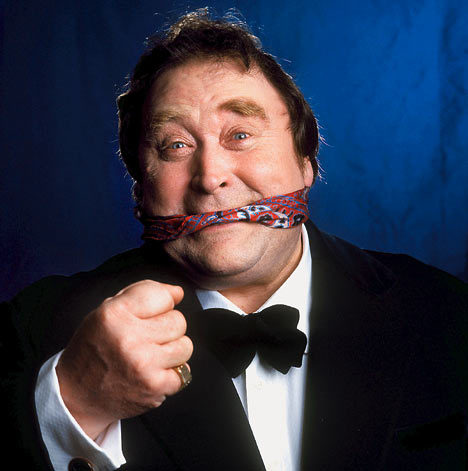 Unlike many of today's so-called sophisticated performers, he did not go in for political satire or topical gags. That is another reason why his humour is so timeless and his popularity remains undimmed.


He was so superstitious that once, when playing Robin Hood in a TV sketch, he refused to wear the traditional green, considering it unlucky, and instead turned up in pink.


Only too aware that their success can disappear overnight, comedians become edgy, lacking faith in their own ability. Tommy's own daughter once said: 'Dad's great worry was whether he was actually funny enough.'


Like actors, many comedians are drawn to performing in public precisely because they are insecure people, constantly needing the assurance applause provides.


'I joined a golf club last week. It keeps coming apart,' was one of Tommy's gags. The punchline of that joke is apt for so many of the lives of our great comic stars.


All too few of them inhabit the real world, partly because comedy drags them to the extremes of imagination. Their sense of absurdity and drama can make them hilariously funny and also dangerously unhinged.


Even the most straightforward gag can depend on the suspension of reality, like this from Tommy: 'Police arrested two kids yesterday. One was drinking battery acid, the other was eating fireworks. They charged one and let the other one off.' 


Tommy's comedy was a bizarre place where normality did not intrude. That is what made him so funny and insecure.  As the late Bob Monkhouse put it: 'Nothing affected the lunatic world in which Tom lived.'


Adapted from an interview that Bernard gave to the Daily Mail newspaper